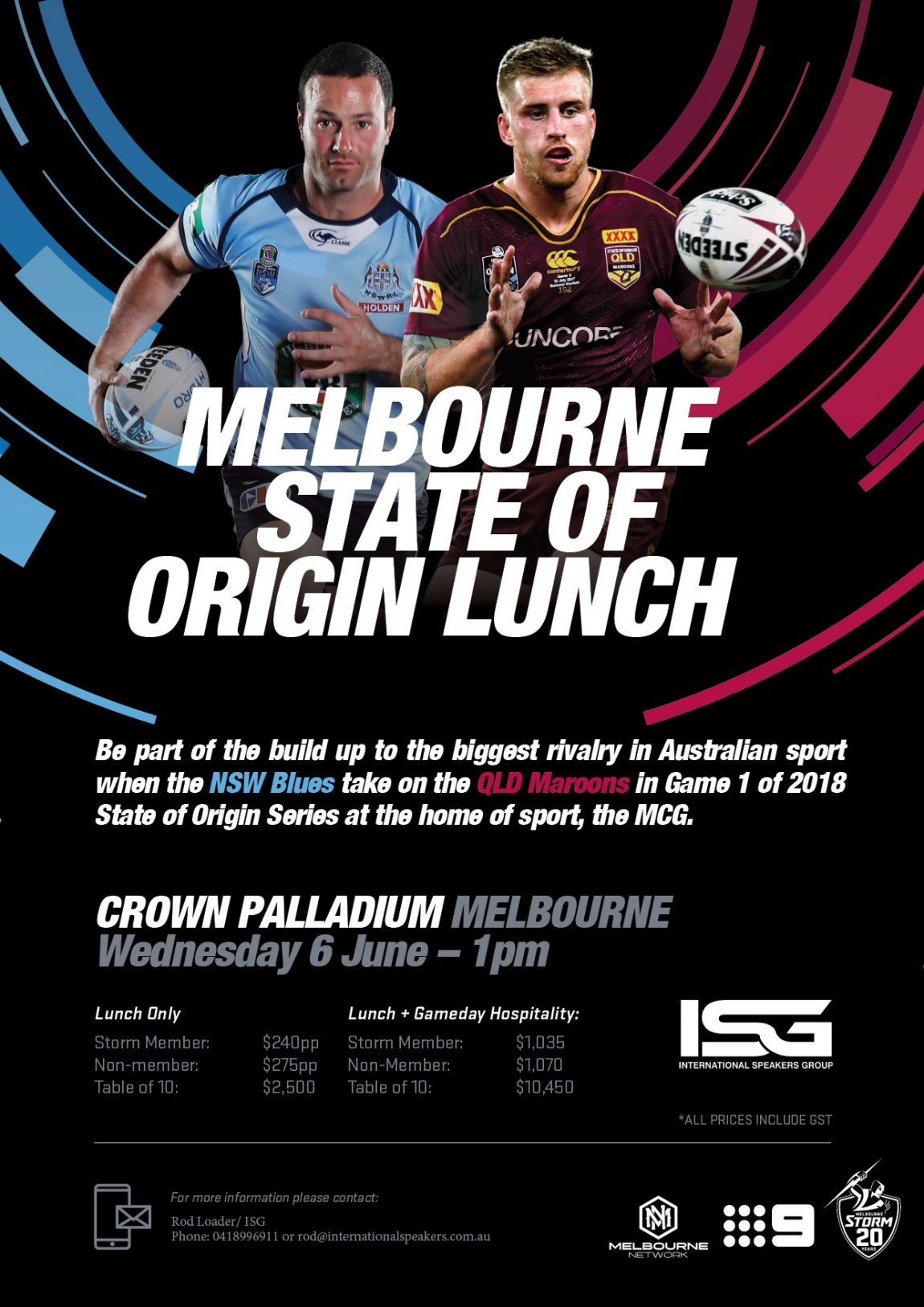 Melbourne State Of Origin Lunch
The Melbourne State of Origin Lunch!
Our good friends over at Melbourne Network are putting on this terrific event at the Palladium at Crown Casino.
Be part of the build-up when the NSW Blues take on the QLD Maroons in Game 1 of 2018 at the home of sport, the MCG.
All enquiries are welcomed!
Kind regards,
Rod Loader
Managing Director
p: 1300 283848
m: 0418 996911
e: rod@internationalspeakers.com.au

Full PDF: SG SOO18 ISG (1)