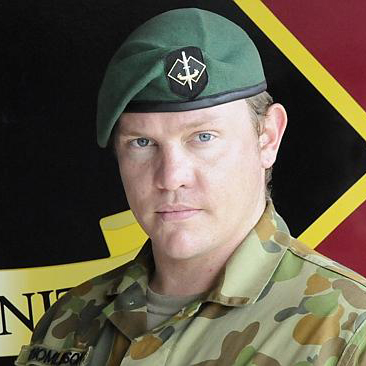 Inspirational Speakers
The Power to Inspire
"Inspirational" is probably one of the most overused accolades of our era. Its so often used for people who achieve great things in sport, business or in the public eye. However the people I consider to be the most inspirational speakers on our list have overcome obstacles or achieved greatness through pure strength of will
They are people who have made a lasting contribution towards creating a better world through their actions. These people have inspired others not only by their achievements but also their attitude and values. To hear their stories is a truly humbling experience. If you want to make your next event a memorable experience for clients or staff I strongly recommend you book a speaker from our list that have 'The Power to Inspire'
Walter Mikac
Walter Mikac's story touched the world. His wife and two little girls were amongst 35 people shot dead at Australia's worst ever massacre, at Port Arthur, Tasmania, in 1996.
Walter's courage and dignity in the face of unimaginable horror had a profound and far reaching effect. It was a journey requiring unimaginable strength and courage, played out under the unrelenting glare of the media spot-light. His desire to create something positive from the devastation won him universal acclaim and led to extraordinary outcomes, including:
National gun law reform
The thriving children's charity The Alannah and Madeleine foundation.
The recent patronage of HRH Princess Mary and an adaptation of AMF's programs throughout Denmark.
He guarantees to leave audiences with a renewed perspective on life that can translate into many diverse corporate and personal benefits. In this volatile financial time, where the business landscape changes on a daily basis, one of Walter's keynote presentations has particular relevance. Under the theme of "Resilience for Life" he demonstrates through his own poignant story, the importance of being prepared for change.
Damien Thomlinson
After losing both his legs in a bomb explosion in Afghanistan in 2009, Special Forces soldier Damien Thomlinson was determined not only to survive, but to meet life head on. By all medical accounts he should have been dead, but he fought back against his injuries with perseverance, strength and a true Aussie larrikin spirit. Within six weeks of his accident, Thomlinson was standing on two new prosthetic legs, and later went on to complete the gruelling Kokoda Track. Today Damien is one of Australia's most prolific and inspiring public speakers, with his experiences, irresistibly positive attitude and passion for life inspiring people of all ages
Li Cunxin
Li Cunxin's journey is simply remarkable. He was born into utter poverty in Mao's Communist China and selected, at the age of ten, to train at Madame Mao's Beijing Dance Academy. Seven years of stringent training at the Beijing Academy taught him discipline, resilience and perseverance. Li's astounding drive and work-ethic made him one of the best dancers in the world.
Li's extraordinary and inspirational autobiography, Mao's Last Dancer, was published in 2003, and quickly rose to number one on Australia's bestseller list. An inspirational and motivational speaker, Li Cunxin's story is a beautiful account of his extraordinary journey, told with honesty, dignity and pride
Kurt Fearnley
Kurt Fearnley has always been determined. Being born without the lower portion of his spine has never held him back, from backyard games of football to crawling along the Great Wall of China. Kurt's exploits both in and out of sport saw him recognised as the 2009 NSW Young Australian of the Year.
Kurt is now in demand as a inspirational and motivational speaker, with his overarching theme of overcoming adversity and achieving any goal.
Jacqui Cooper
With a record five world titles, 39 World Cup medals, 24 World Cup wins and three major World Championship medals, Jacqui Cooper is indisputably the greatest aerial skier of all time. Jacqui's sport, however, is unforgiving; she has multiple reconstructions for her knee, elbow, shoulder and hip. In 2001 she broke her back in an attempt to win a record third World Title; she went on and won it. In the 2002 Winter Olympics Jacqui shattered her knee and broke her leg just two days before scheduled to compete, destroying a dream year's in the making. Jacqui's story is one of self-belief, passion, triumph, tragedy and the ability to overcome adversity against the odds.