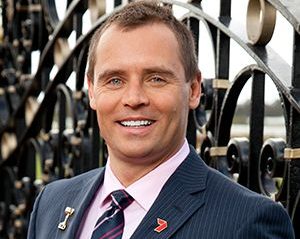 A Racing identity at your 2016 Spring Carnival Function?
Horse Racing is an industry unique in the Australian sporting landscape that combines the glamour of the fashions on the field, the beauty of the horses, the danger to the jockeys and of course, the intrigue behind the scenes in the betting ring. With all that going on, booking a racing identity, a comedian, entertainer or a professional MC to host your event are no risk strategies that is will be sure fire hit's with your clients.
At ISG we are blessed to have unprecidented access to jockeys, trainers and media personalities who are available throughout the Carnival that will make your function a must attend event. In a busy social period having a racing industry insider will make it a memorable day that staff and clients will be clambering to come back to next year. And you never know, our industry experts might even tip you the winner!
If you would like to book Simon Marshall, Simon O'Donnell, Gai Waterhouse or any of our Racing Insiders. Please get in contact as soon as possible to check their availability as we are already experiencing a surge in bookings. Look forward to speaking soon.