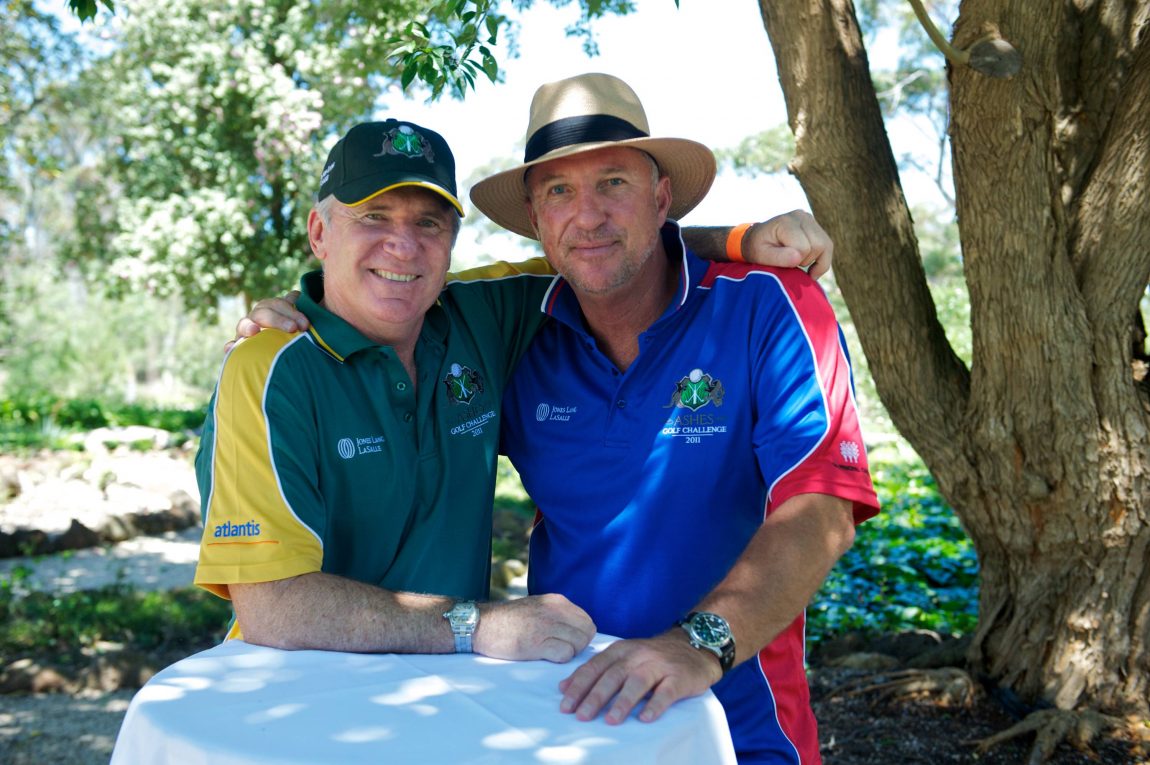 Heroes and Villains of the Ashes
In the history of cricket there has never been a contest between two nations that's created more heroes and villains than the Ashes. In recent times Stuart Broad has kept the journalists busy and the crowds baying for blood when the 'old foe' comes to town. Who will it be this year? Joe Root, Broad again, could it even be our own superstar of the game David Warner (from a Pom's perspective) who knows?
Perhaps, some of the talent we are offering for events during the Ashes series this year can help! For the 2017/18 Ashes series, we have access to some of the greatest characters in Ashes history. Sir Ian Botham, Allan Border, David Gower, Dean Jones, Gladstone Small, David Lloyd and Alan Lamb to name drop a few. To have one or more of these legends of the game do a keynote or Q&A at your Ashes function this year would be the highlight of any cricket club function or corporate event. At ISG we are blessed to be have access to them all, and would love to make your next event 'the one' to attend next summer.
I don't know what it is but, the Aussie's and the Pom's going head to head in the Ashes, just brings out the best and worst in both nations teams and supporters, I love it. If you'd like to book these or any of our cricketing greats for your Ashes function, please take a look at our cricket list and get in contact to book them ASAP. As even though it feels like it's a long way off, these guys are going to be booked solid for next summer and as always its 'first in best dressed' for the 'GOAT's' (Greatest of all Time) of the game.
#Cricket #Ashes #IanBotham  #AllanBorder #DavidGower #DeanJones #GladstoneSmall #DavidLloyd #AlanLamb #Speaker #CricketSpeaker #Goat