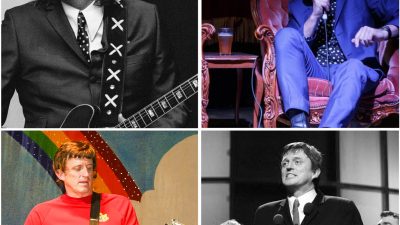 Murray is, of course, one of the original Wiggles. A founding member & guitarist of the group who proudly sported the red skivvy.  Cook has sold over 7 million CDs & 23 million DVD's worldwide, is a member of the Order of Australia and was inducted into ARIA Hall of Fame in 2011. In recent years,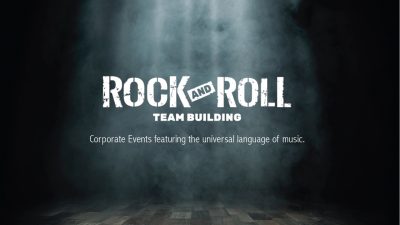 ISG Entertainment is proud to present Rock and Roll Team Building! Founded by Grammy-nominated songwriter and performer Ciaran Gribbin; These Incredibly entertaining workshops are the perfect experience to create engagement amongst your corporate team. Think of this as a musical awakening! The workshops create a relaxed environment where team members can be creative, express themselves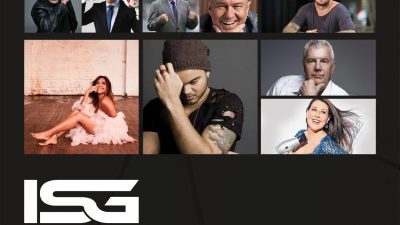 International Speakers Group is very excited to announce the launch of our new division 'ISG Entertainment'. We are now a one stop shop for all of your entertainment needs, in addition to our existing talent management and corporate speaking business. We have brought Aran Smith on board who has over 15 years' experience in the Entertainment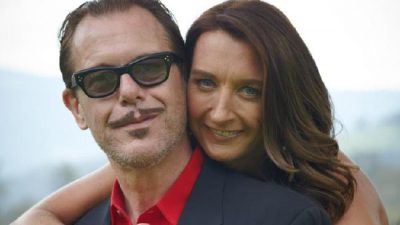 Surf and Rock Royalty, Layne Beachley and Kirk Pengilly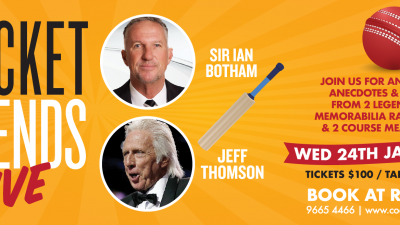 Late notice I know, but if you would like to hear from two of the best speakers we have on our books, there are still tickets available to see Sir Ian Botham and Jeff Thomson at the Coogee Diggers tomorrow kicking off at 6:30. Contact Coogee Diggers on +61 2 9665 4466 and mention ISG to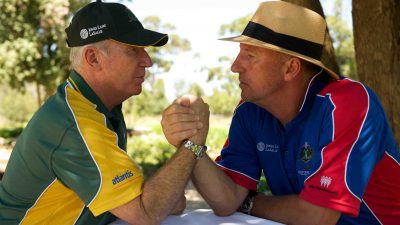 Win a signed bat by two Ashes legends, Sir Ian Botham and Alan Border. All you have to do is like our Facebook page and tag a mate. Its that simple. Competition closes on the last day of the Sydney Test.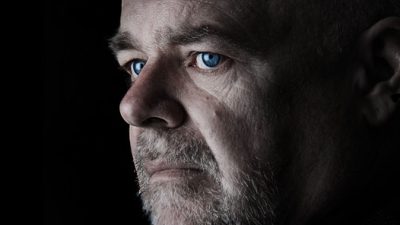 Perhaps the biggest interpersonal impact you can have in life is the ability to tell your story. Storytelling to an audience is a gift that's a blessing that only the very fortunate few are born with. For the majority of us, to be able to hold an audience in the palm of your hand is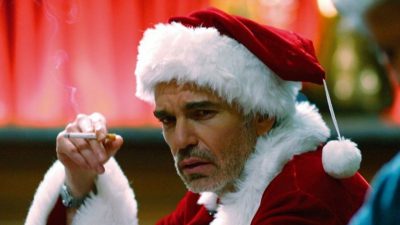 On the 16th of September it will be 100 days until Christmas, the year just seems to have flown by! To celebrate your companies success in 2017,  why not book a comedian, band or entertainer to make your end of year function a night to remember. At ISG we have some of the best talent available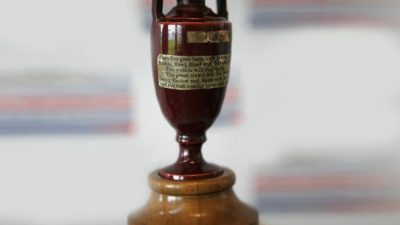 With only 100 days to go to the Ashes, now's the time to start thinking about planning an event with an Ashes legend from our amazing line up of cricket talent. Whether its corporate engagements, club functions, or intimate events where clients get an unforgettable, unique experience to meet and interact with their hero's. ISG's list this year includes some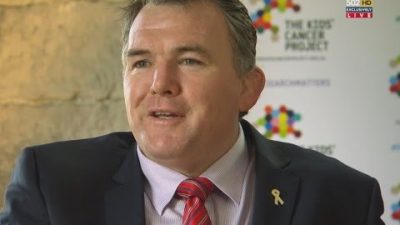 Former Wallaby, ACT Brumbies and Randwick player Owen Finegan (Melon to his friends) has been described as an icon of Australian sport and "One of the true characters of the game" A practical joker and niggler, Owen was a dedicated and passionate leader and game-breaker. His dry humour is matched only by his burly good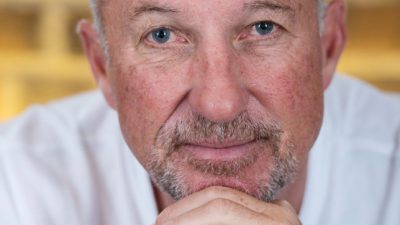 Due to a change in Sir Ian Botham's schedule, ISG are very pleased to be able to exclusively offer Sir Ian Botham throughout the Australian and New Zealand summers. He will be available from November all the way through to April 2018. With this summer being an 'Ashes Series' in Australia, what could top getting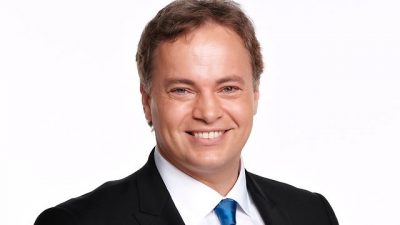 Mark Bosnich is arguably one of the finest footballers Australia ever produced. The former Manchester United, Chelsea and Aston Villa goalkeeper is a legend of Australian football. Mark is an iconic Australian sportsman and commentator on Fox Sports coverage of the A-League and the Socceroo's, and his week in review show Bill and Boz. His
You can login using your social profile