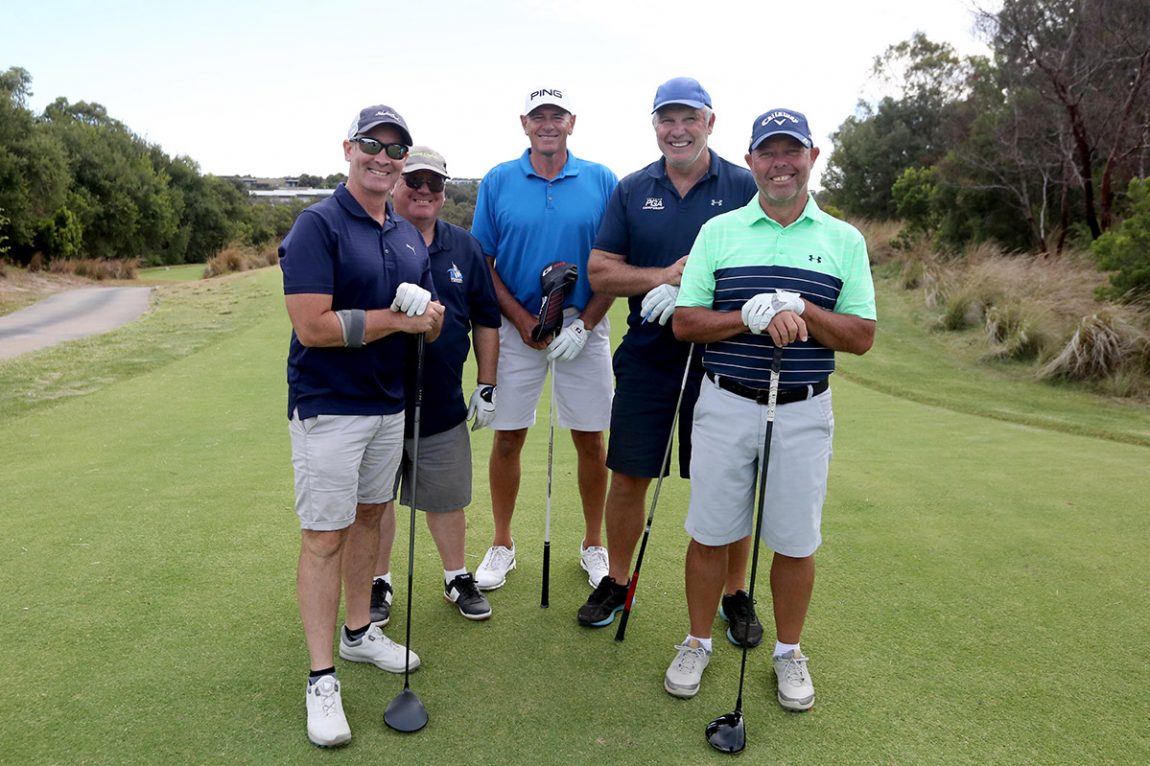 Vale, Danny Frawley
I always looked forward to going to play golf just a little bit more when I knew I was playing with Spud.
He only took the game up in recent years and didn't have the most gracious swing but the laugh you would get from being in that man's company for 4 or 5 hours was priceless.
I got to know Spud by booking him for corporate events but he also regularly put his hand up to help out many charities with bike rides and golf days throughout the past 20 years.
In the past 12 months we started to play golf on a more regular basis and we even cracked it for a win in the Moonah Links Pro AM. With us was the great Peter Fowler who I'm sure Spud drove mad by continually asking for tips to improve his fairly horrific swing that he was always commenting was just about to turn the corner.
Anyone I ever brought along to play in the group loved Danny's company and loved his cheeky one liners such as "That bloke would drink his own bath water" or "If he was an icy pole, he'd lick himself to death".
Fond lasting memories and I'll miss the big bloke greatly, thoughts with Anita and the family.
Words by Rod Loader, ISG Founder & CEO
Photo: 'Winners are grinners' — Moonah Links Pro Am 2019.
Photo supplied by Moonah Links Golf Course